AGES 8-16 of all skill levels
Deadline April 21, 2018 – Sign up Today!
1 PRACTICE SESSION per week
2 BONUS CLINICS with PGA Professional
$350 per player ALL-INCLUSIVE, includes all green fees, practice, clinics, & uniforms (yes, uniforms!)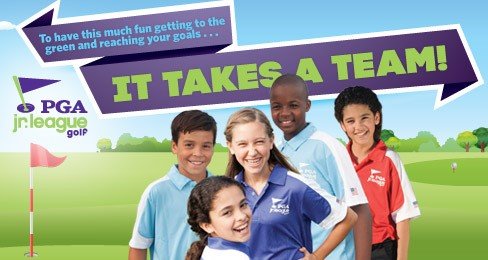 Call South Shore Golf 631-563-2025, Captain Rich Hofer, PGA Professional with any questions.
Coaches and volunteers are welcome and greatly encouraged!
The season runs 5-6 consecutive weeks (weather depending) starting May 14th thru June 30th 2018. 
MATCHES on Saturdays (Time TBA) approx 4pm to 5pm, last about 2.5 hours

There will be two different types of teams, a travel team for more advanced players and local team that competes against each other at Timber Point GC.

PGA Junior Golf - South Shore Golf