If you sit there interested in involving your child in golf, please do so and remember to keep it fun! There has been competitive junior golf for along time. More than thirty years ago, Tiger Woods ran roughshod over thejunior golf world. Bobby Jones won his first junior championship over 100 yearsago at age 9 and his first state (Georgia) amateur championship at 14.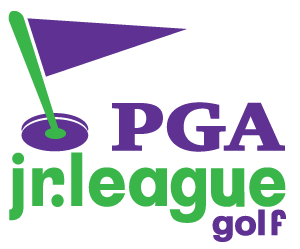 You want to put them on track to the PGA Tour? Less than 1% of high school athletes will reach the promised land.
http://www.ncaa.org/about/resources/research/estimated-probability-competing-professional-athletics

Imagine (or remember) your very first competitive round of golf. You might have to drift all the way back to you in elementary school.
Standing there on the first tee with you is at least another, ifnot 2 other kids. Maybe you start to think to yourself, I've only hit some balls at the range. I don't go after the ball and hit it again. I just stay there and hit another one; a bunch of other ones. Have these kids played a actual golf game before? She doesn't look as nervous as I feel.
Then it's your turn. How well do you think you hit that first shot? Maybe you crushed it. Maybe you didn't. But what next? If you struggle,it will be a long, long day with no one to jump in and help you out.
The PGA Junior League offers a substantially different introduction to competing at this challenging and captivating game. First of all, each kid gets a jersey with a number on it and participates as a member of a team. The teams are organized so that kids play with other kids of similar age and experience. A scramble format helps celebrate and highlight each players' best shots and keeps the pace of play moving along.
I have noticed that quite a few participants from the local PGA Junior League have gone on to play for their high school teams.
This is a game you can play, at least recreationally, perhaps for business, maybe even professionally, but play,for the rest of your life.
Additional health benefit: replaces at least 3 hours a week of electronic screen time with outdoor recreational activity, Vitamin D, etc.,etc.
Check out https://www.pgajrleague.com